Most of the major construction projects involve subcontractors. They are there to save the main contractor's time, risk and energy. Even though they are critical components in ensuring project's success, some contractors are inattentive when managing their subcontractors. Simply appointing them and leaving them to get the job done is not the best course of action. Here are a few tips on how to manage your subcontractors.
1. Clarify the Scope of Work
In the contract, make sure you clearly state the scope of your subcontractor's work. What does the job entail? Who is responsible for each task? Contractors and subcontractors should come together and set clear goals and boundaries for all the work that needs to be done. Deliverables will allow contractors to clearly set expectations and effectively examine job processes and quality. This also helps subcontractors to acknowledge their responsibilities.
2. Set the Timeline/Code of Conduct
Once the goals are set and tasks are distributed, it is crucial to set the timeline and schedules. Is the timeline reasonable for subcontractors to deliver a quality piece of work? Weekly or daily goals can be set up to regularly track progression and review. It is also vital that subcontractors comply with project's health and safety requirement before starting their assignments. Check with subcontractors for the proper code of conduct on-site to prevent potential health and safety issues.
3. Supply the Right Information and Directions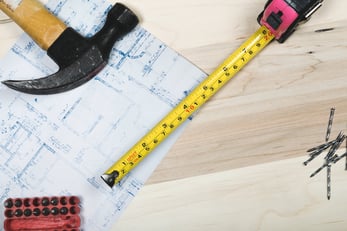 Before subcontractors go on-site, it's the main contractor's duty to provide applicable information and directions needed. For example, provide drawings and related documents before the job starts so that subcontractors can get familiar with the processes. If there are any resources that will assist subcontractors to finish their job, offer them. This step is all about execution. Support your subcontractors wherever needed in timely fashion.
4. Set-Up a Clear Communication Channel
In managing subcontractors, everything starts with communication. Especially in the field of construction, where things are often hectic and fast-paced, it's easy to lose touch with related project managers. Assign the main point of contact who can consistently get in touch with your subcontractors in case they have questions or for any emergency. If there's any change with the scope of their work or drawings, make sure you keep them updated.
5. Hold Regular Meetings to Ensure Job Delivery and Quality
To ensure excellence in job delivery, it's always good to plan out regular meetings to touch base on job progression and to address any concern. Hold a weekly meeting, or a quick daily follow-up and go through review processes. Are the standards met? Did subcontractors achieve daily/weekly goals?
Most importantly, treat subcontractors as a part of your team. As the saying goes, teamwork makes the dream work!