2018 is here! New year means it's time to revamp a lot of things in your life, and your garden could be one of them. Here are the Top 5 residential landscaping trends of 2018 that you can easily apply to your outdoor area this upcoming year. These trends will inspire you to keep your garden in style while benefiting from the perks of fairly easy maintenance, helping the environment, and saving money.
Keep local conditions in mind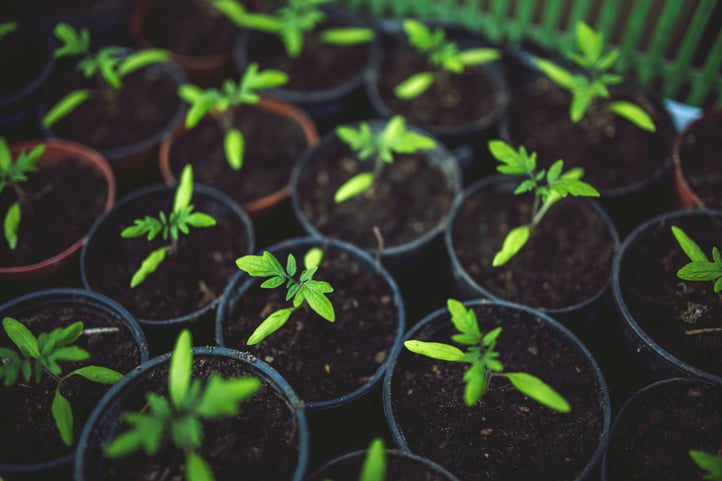 We can all agree that your lawn is one of the most important aspects of your garden. It's a building ground for creating a beautiful front and backyard. To keep your lawn healthy, consider choosing grass and local plants that can thrive well specific to your city's climate. This will ensure that your lawn will stay green, especially during harsh weather conditions.
Why the different local plants?
Let's remember that your garden welcomes all sorts of animals and insects already native to your area. By increasing the diversity of local plants, it prevents pest problems from spreading to the whole lawn, and makes it easier to maintain your garden. This is a landscape concept called 'naturescaping', and it's a great solution for minimizing or eliminating the use of pesticides.
Include large statement plants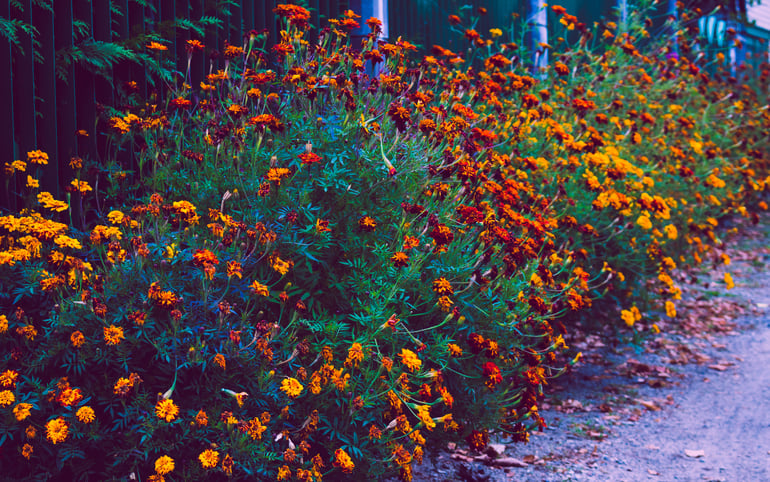 Another trend we're excited about is statement plants. Statement plants are meant to be large and bold, something that can have substantial presence in your garden. There's something amazing about having a few large statement plants to juxtapose the many smaller plants. There are bunch of statement plants you can choose from in a wide array of sizes, shapes, and colours, including trees to flower and berry bushes, and shrubbery that should fit within any budget, large or small.
Make your garden a place of harmony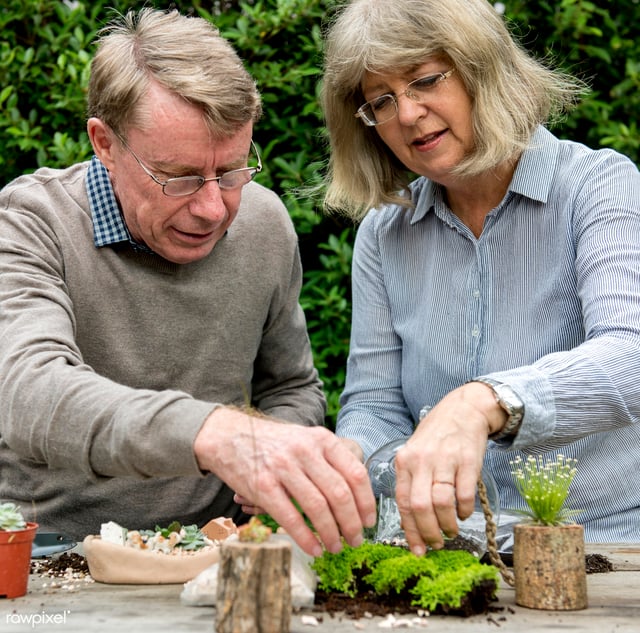 Health and wellness is a huge trend, which is why it's no surprise that people are converting their gardens into peaceful sanctuaries. Nothing says tranquility like sitting on a bench, reflecting, while listening to the pitter-patter of a trickling waterfall, and the relaxing sight and scent of lavender flowers. Make your garden a place that speaks to your character. It should be your spot of peace and harmony. Speaking of lavender, look out for an influx of purple flowers and vegetables in 2018 because purple will be the colour of the year.
Light up your garden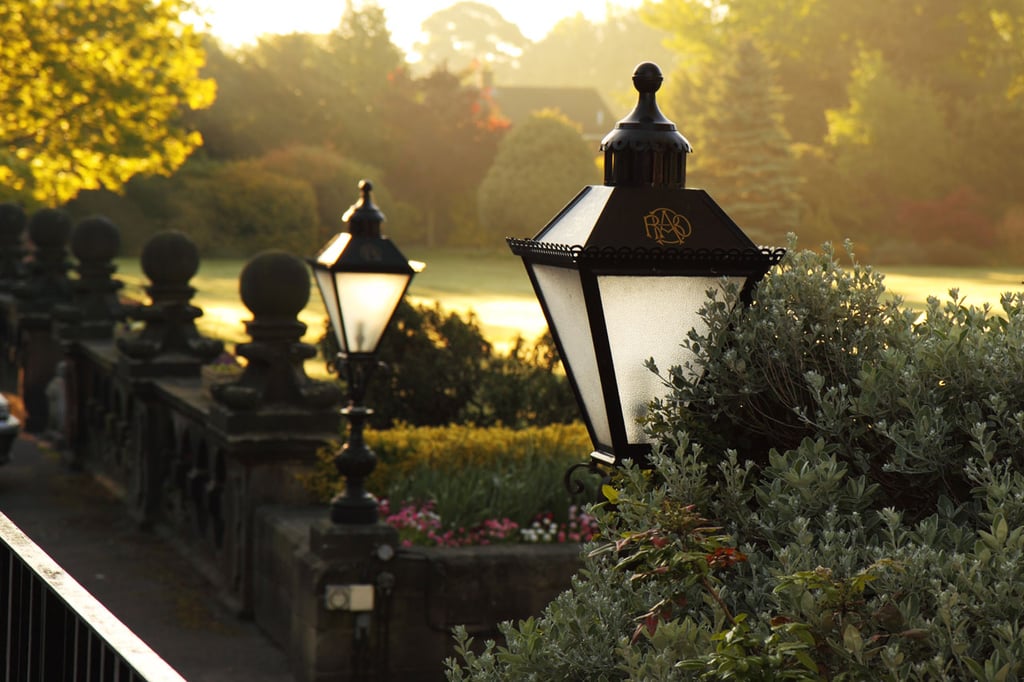 Your garden shouldn't just be a place you admire during the daytime; it should be enjoyed all day long – and it can be! Garden lighting is becoming exceedingly more popular, especially now that many companies are adopting to utilize more advancements in lighting technologies, particularly for solar-powered lights and LED lights, which are great for the environment.
There are numerous on-trend designs, structures, and materials to suit the ambience you want to achieve. Garden lighting can be used to landscape pathways within your garden or to illuminate certain plants, statues, and other accents you wish to highlight. They can also be used to brighten your patio sitting and eating area to make social gatherings more pleasant and inviting.
Build a stone patio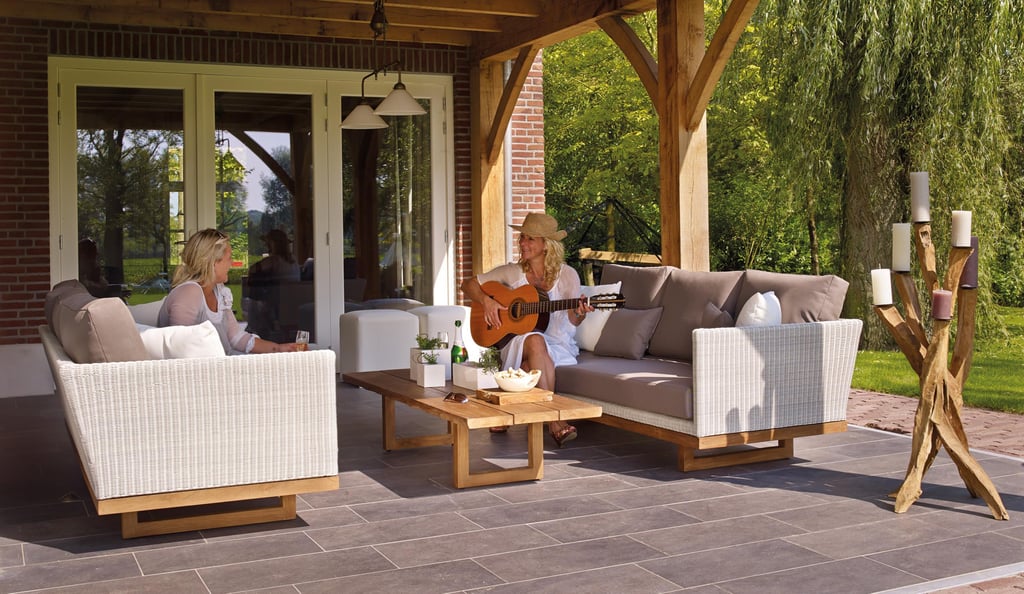 Creating more outdoor space with a patio is an incredible way to entertain your guests and decrease garden maintenance. Patios can cover a significant portion of your garden, freeing you from watering plants and grassy areas.
You can design your patio in any way you choose. For a budget-friendly option, try crushed stone-like white stone or pea stone. If you're looking for a more durable option (however, more expensive), consider natural stone. One of our favourites is natural bluestone because it comes in a variety of colours — blue, grey, brown, and even orange — and it has a dense composition that allows it to last longer.
Designing your garden doesn't have to be a difficult, gruelling task. In fact, it can be fun and easy if you use these garden design trends to your advantage. Whether you have a green thumb or not, these trends are sure ways to keep your garden in style without blowing your savings and increasing maintenance, all while helping the environment.
For more information about how to design your garden this year, why not contact us? We would love to help you get started.